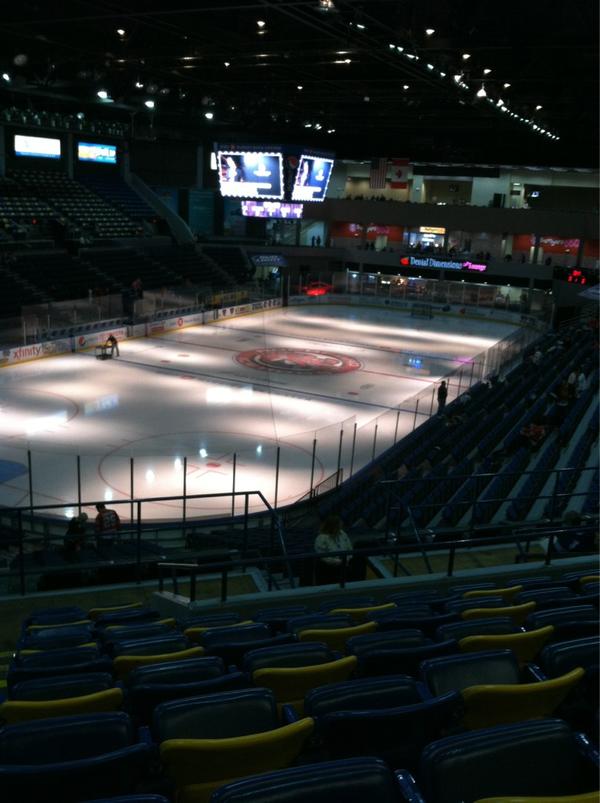 On Saturday night, we attended the Rockford IceHogs game against the Oklahoma City Barons. We were fortunate to be one of the first 2500 fans and received 2012-2013 Retro IceHogs trading cards!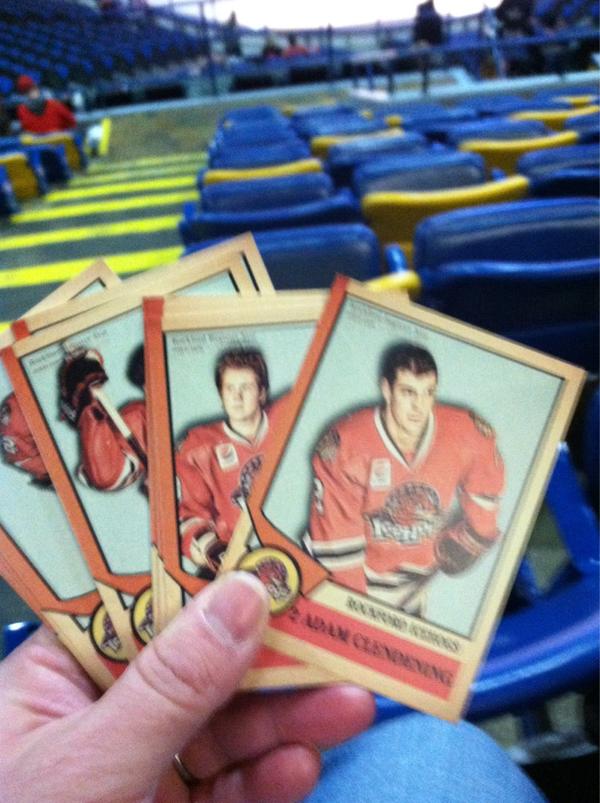 There is convenient parking right across the street in the parking garage. Cost was $7, but it was nice to be able to park in the parking garage that was well lit and officers patrolling. We felt very safe and could walk through the walkway directly to the entrance. There was plenty of food to be found! The BMO Harris Bank Centre has such places as Culvers, Paninos, bbq, popcorn, pretzels, Vienna Beef Hot Dogs, drinks and so much more!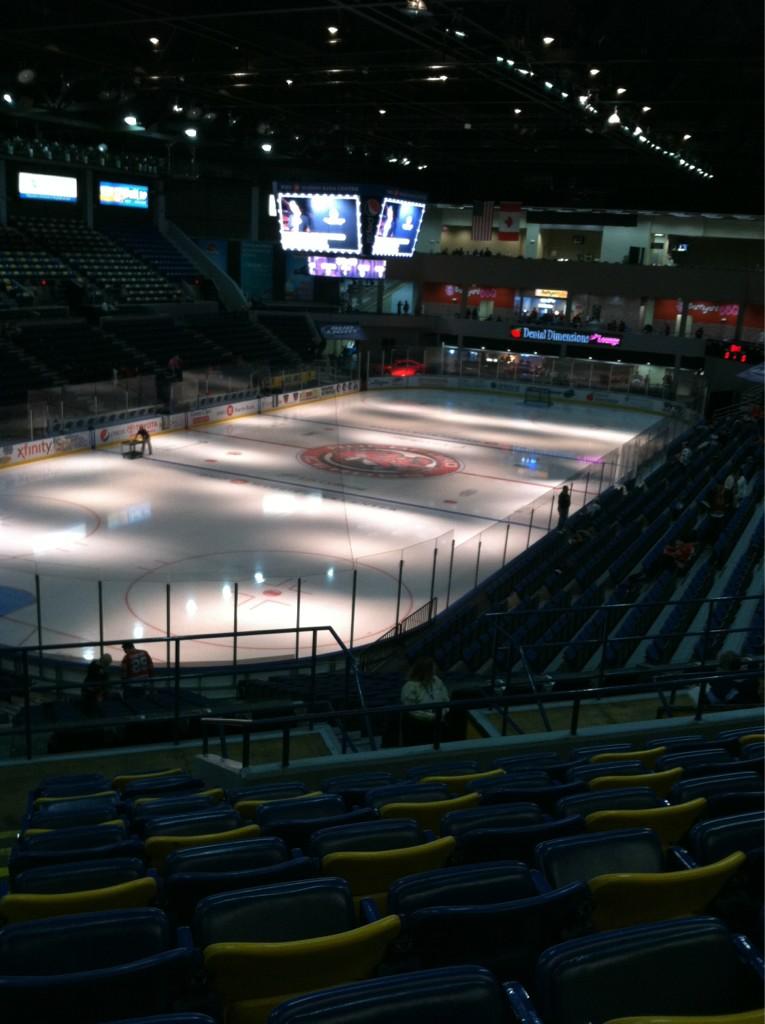 It was very clean and seating was easy to find. There were an abundance of staff available if you needed help finding anything. There are plenty of restrooms and they are nearby to all sections, so not to far to walk when your little one has to "go" at the most important part of the game!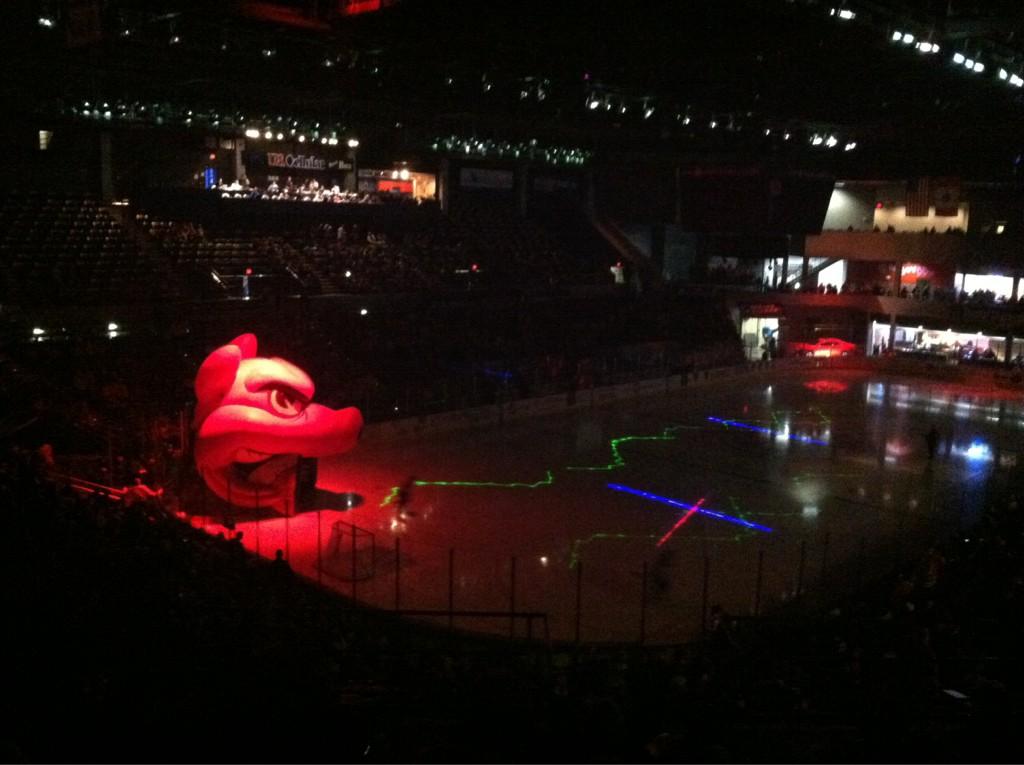 After warm-up the Rockford IceHogs head to the ice through the inflatable Hammy the Hog. Hammy is the mascot of the Rockford IceHogs and does make his way through the stands to see fans. There are also PLENTY of giveaways through the game, so you have a lot of opportunities to win! There is the Chuck-A-Puck contest, and if your child is a member of the Runt's Kids Club, they may have an opportunity to pick up the Pucks after the contest! You can get more information, including the Kid's Club form
HERE
.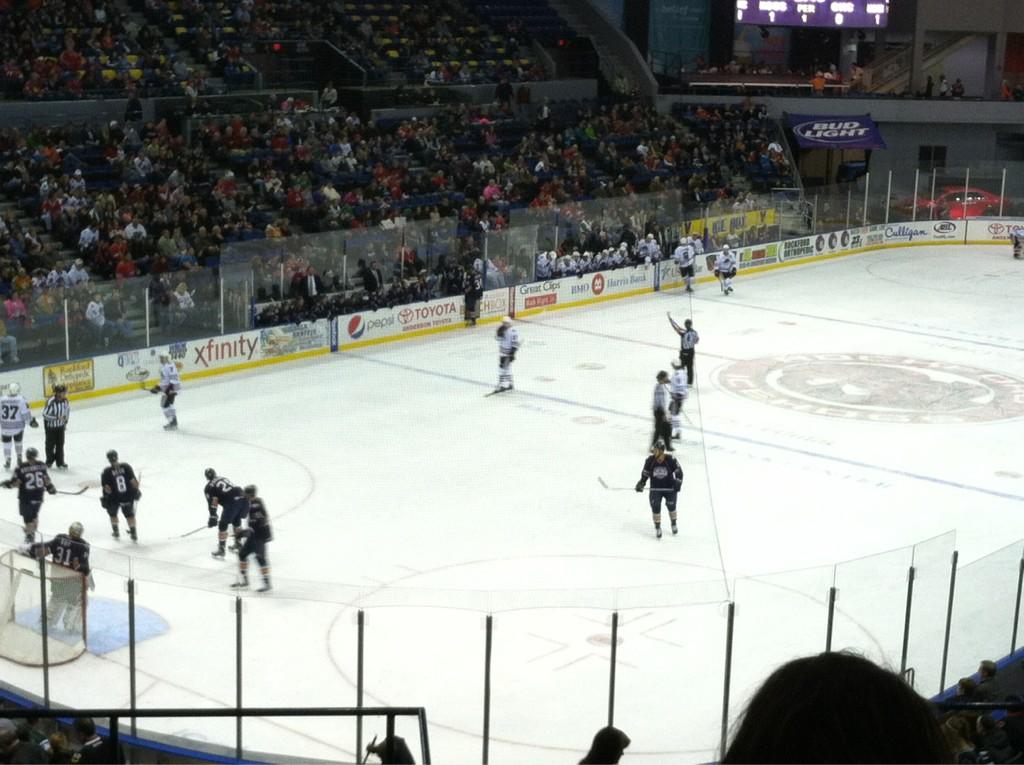 If you are not familiar with hockey, be prepared for some "disagreements." We did get to experience one of those on the ice on Saturday night, but it was over soon after starting and the game was constantly moving. My son, who is not a huge sports fan, had a wonderful time. There was so much going on between cheering, contests, the game, and music, it was so much fun! The final score on Saturday was 4-3 with the OKC Barons winning. Boo! I would have loved to see the IceHogs win, but I guess you can't win them all.
The next game is Saturday, February 9th at 7:05 with the first 2000 fans getting Colin Frasier Bobblehands Doll. If you are interested in getting tickets, you can visit www.icehogs.com!
**Disclaimer: This post may contain affiliate links. Please refer to my disclosure policy for further information.